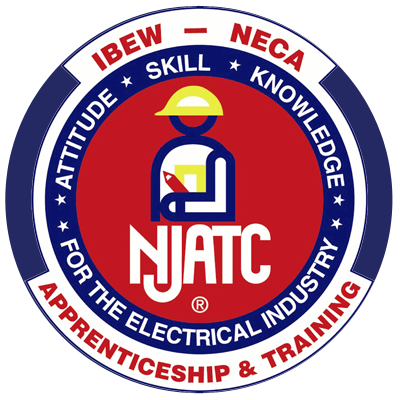 History
On August 22, 1941, the Tacoma Electrical (JAC) Joint Apprenticeship Committee adopted the first set of standards for apprenticeship. Signing the documents for the JAC were, Chairman F.L. Van Slyke and Secretary Rex Meek. Other members on the committee include William Connor, Jim Irwin, William Brewitt, and Al Bradley.

The Washington State Apprenticeship Council officially approved the first set of state registered standards on August 22, 1949. During the beginning of the apprenticeship program, the Chairman and Secretary jointly ran the JAC. It wasn't until the late 40's early 50's that William Patterson was appointed coordinator for the Tacoma Electrical JAC. Mr. Patterson held this position until he submitted his resignation effective July 1, 1967. Mel Hitchcock was then appointed to replace Wm Patterson in July 1967. Mel served as Training Director until his retirement in 1975. Darrel (Dick) Elder was appointed as his replacement until Dick's retirement in 1995 at which time Anthony (Tony) Lewis was appointed as his replacement and served as Training Director until his retirement on December 30, 2016. Mr. Stephen (Steve) Harper was appointed as Tony's replacement and started his position as Training Director on January 01, 2017 until his retirement on July 21, 2022. Mr. Barry Blackburn was appointed as Steve's replacement and started his position as Training Director on July 22, 2022.

Tacoma Electrical JAC was renamed Tacoma Area Electrical JATC approximately 1968, and later changed it's name in 1970 to SW. Washington Electrical JATC (Joint Apprenticeship Training Committee). The Committee is made up of equal representation of labor from Local Union #76 and management from NECA (National Electrical Contractors Association). In 1985, SW Washington Electrical JATC purchased a building and began occupancy in 1987 after some remodeling.

The SW Washington Electrical JATC offers both training for our apprentices and continuing education for our journey level electricians.

Currently we have over 200 apprentices registered with the State in the following classifications: Construction, Low Energy / Sound Communication and Residential.
SWJATC Members
Representing Labor:
Tim O'Donnell (IBEW Local 76 Manager)

Jack Knottingham, Secretary
Ken Jennings
Clint Bryson
Mea Felton
Gary Sarlund
---
Representing Management:
Peter Butler (NECA Chapter Manager)

Dan Newton, Chairman
Mardy Betschart
Stan Thompson
Steve Sare
Gary Gonzales
3001 S. 36th Street Suite A Tacoma, WA 98409
T (253) 475-2922 - F (253) 474-7945
www.swjatc.org